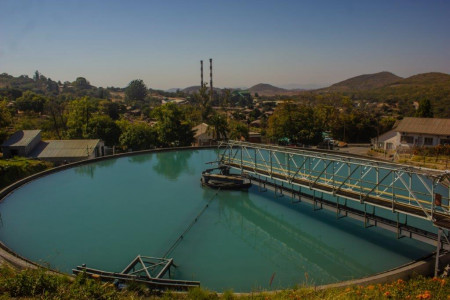 Harare – Bindura Nickel Corporation (BNC) says it will take advantage of the surge in nickel prices to develop mining resources that were considered as marginal over the years.
Global Nickel prices have continued to surge after hitting a seven-year record high in September 2021 to shoot above US$20,000 per ounce.
Current statistics show that the on-demand metal which is used for alloying elements, coatings and most importantly batteries amidst increasing global demand for electric vehicles stood at US$20,190 per ounce as at 22 October.
In an exclusive interview with Equity Axis on The Earnings Review show, BNC managing director, Thomas Lusiyano said the Company is excited with the global trends in nickel prices as it will enable them to develop the mining resources that they have not tended to over the years.
"For us it is a very interesting development, at the moment and in the long term, when we look at what is happening at the global market, in terms of the high interest in electric vehicles. Now coming back to BNC what it literally means is that we will be able to develop the resources that were considered as marginal over the years and have not been developed," Lusiyano said.
He added that BNC will improve mining assets such as the Trojan Hill, Kingstone Hill and Hunters Road as they have been considered as marginal for decades.
The Trojan Hill which is situated 4 kilometres away from Trojan Nickel Mine has been considered as marginal because of low nickel grade which is at about 0.36%. However, now that the nickel prices are surging it becomes a profitable entity.
Lusiyano said that Hunters road which is located somewhere between Kwekwe and Gweru is a huge resource, with 200 million tonnes of nickel ore.
Equity Axis News